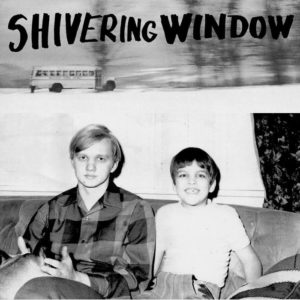 This seven-inch is the first I have heard of Matthew Conrad Gray's project Shivering Window. Yet to jump back in on the world of cassettes, I have not heard the catalog that is strictly dedicated to the format. However, this joint release between Rok Lok and Juniper Tree Songs has Shivering Window on wax for the first time.
"Days I've Lost" and "Clean Hell" are authentic lo fi pop with the reverb and drowning vocals scratching the surface of shoe-gaze. However, the tracks are also polar opposites in their feel. "Days I've Lost is slow and soothing with soft and distant guitars. It is highly recommended listening for a dark room. Put on your headphones, dive in and get lost for a few minutes.
"Clean Hell" is darker than its predecessor, leaning shoegaze with its more pronounced, and reverb heavy guitar and airy vocals.
Shivering Window have allot going for them. Their music is authentic and has great depth. We look forward to a full length, no matter what format.
You can pick your own copy of the limited edition 7″ from Rok Lok or your independent record store.