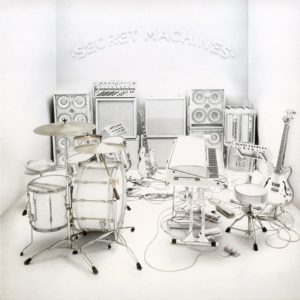 What is it about Dallas that just seems to create amazing music? The Dallas area has a solid reputation for producing some of the most amazing musicians working today. However, this not a new trend. In the mid-90's DFW birthed Tripping Daisy, a neo-psychedelic powerhouse that set the stage for many great projects such as The Polyphonic Spree, The School of Seven Bells, When Babies Eat Pennies. One commonly overlooked is Secret Machines, a three piece whose original line up included Tripping Daisy alumni Benjamin Curtis, Brandon Curtis, and Josh Garza.
The bands first full-length, Now Here is Nowhere garnered plenty of positive press but did not make a big commercial impact for their label, Reprise Records. For those who were paying attention, the album was hailed as a fresh and powerful dose of space/alternative rock. Listen closely enough, and there were elements of Spiritualized, Zeppelin, Spaceman 3, and Tripping Daisy.
Needless to say, we were excited to see the album getting its due reissue courtesy of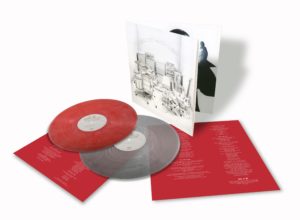 Run Out Groove Records. R.O.G. is proving themselves to be one of the best re-issuing labels in the vinyl industry today. From expertly reproduced artwork and inner sleeves, meticulous attention to quality, and beautiful sound reproduction, R.O.G. set the bar for other labels to achieve.
So how does Now Here is Nowhere sound? Pretty damn awesome! Never receiving an American vinyl run, the album was forced into digital compression hell, so our benchmark for hearing the album is flawed. With that said, the depth of the album is kept intact. One can hear the hammer hitting the piano strings on "You Are Chains." We are not sure if the album was cut from digital or analog tape, but the mixing is stellar. While many bands are stretching their music over 2 LP's to bump the cost, the extra room gives the grooves plenty range. By the time the title track wraps up the album, the sound is a spectrum of musical wonder that only Dallas could produce.
The album was released earlier this year through R.O.G. unique press-to-order system however plenty of independent retailers got copies as well. Check out the R.O.G. website to find a store.