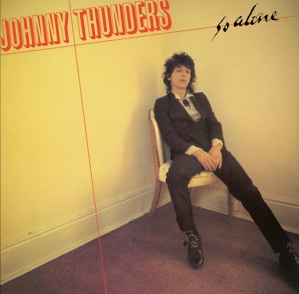 I must have been about nineteen. The local record store in my town had closed down. I had to drive out of town about forty-five minutes, to a bigger city, to buy my vinyl. It was before I found Spinners, the shop where I would go whenever I ditched whatever college class I was ditching. Thus, I was hanging out at a Tower Records. There is nothing wrong with Tower Records except for the fact that it was impersonal. I didn't really have a relationship with any of the clerks. There was no one to make suggestions as to what I should buy. There was no one who worked there that I thought knew more about music than I did. I wasn't one of those cool guys that would strike up a conversation willingly with a clerk or another patron. I preferred to wallow in my own musical interest. That was until I met Amber.
Amber was the only female clerk at the store. Female record store clerks get treated one of two ways. Either they are scrutinized and tested for being a female in a hobby consisting primarily of nerdy guys. Or, every guy in the place fawns over them because they assume that if she saw the size of their record collection, she would drop her pants. I think deep inside, real record nerds know this isn't true though. I'm not really a gamer. I enjoy a little Mario Brothers now and then, but that's the extent of it for me. With that being said, I've read, but have not personally experienced, that there is a lot of sexism in the gaming community. I think there is a parallel here when it comes to record collecting. I know Amber took her fair share of shit from record snobs. I once heard a guy try to quiz her to see if she knew who Jobriath was. The truth is, no one needs to know who Jobriath is.
Most of the time though, Amber fell into the other camp. Guys tripped over themselves to speak with her. She was short, with jet black hair, bright red lipstick, and tattoos. She was a great combination of edgy and cute. I wasn't one of those guys who tripped over her. It wasn't that I wasn't attracted to her, but I knew she wouldn't be attracted to me. I just admired her from afar. One day, while I was shopping, I wore a New York Dolls t-shirt. I love the Dolls first two albums. They maintain that right amount of punk and sleazy glamour. Apparently, the New York Dolls peaked Amber's interest, and she started to talk to me. Specifically, she informed me that if I liked the Dolls, I had to buy guitarist Johnny Thunder's solo album So Alone. I was apprehensive. I had tried to listen to Johnny Thunders once before by buying a Greatest Hits collection. His work didn't grab me. In fact, a lot of the songs seemed half assed and uneven. I couldn't muster a no, so I picked up So Alone on CD.
I put off listening to the album for a few weeks. I even went back to Tower, and when Amber asked me if I'd listened to it, I lied and told her yes. Finally, I threw the album in my player, and from the first jagged sound of Thunder's guitar on the cover of "Pipeline," I was hooked. Every track grabbed my attention and rattled my brain. There was the acoustic ballad, "You Can't Put Your Arms Around a Memory," that documented Thunder's attempts at a straight life along with his repeated failures. There was the gloriously sloppy covers of the Chantay's song, "Give Him a Great Big Kiss," with doo-wop female backing vocals. There was "Daddy Rollin' Stone" that features Phil Lynott, from Thin Lizzy, on bass and vocals. There was "London Boys" which is a scathing indictment of the Sex Pistols. Thunders even go so far as to call the Pistols "sad little puppets." My favorite track has to be Thunder's cover of the New York Dolls' song "Subway Train." Thunders version of the song communicated a sad longing that was never fully realized in the New York Dolls' version.
The album tells the story of a man looking for redemption but struggling with the addiction trap he had created for himself. It's a punk sob story. Thunder's guitar playing is sharp and edgy. His vocals are snarled and snotty, but they are the most cohesive vocals Thunders would ever lay down. In fact, Thunders would never live up to the promise of So Alone. Every other album is uneven and sloppy. Essentially, the rest of Thunder's solo material is the musical equivalent of a drunk guy falling down the stairs.
I would love to have a great ending to this story where I won the girl, but this is the real world. I never won the girl. I never asked her out. Every time I listen to the album, I think of her, but I know that it was for the best. Eventually, I was able to track down a copy album on vinyl. The cover shows Thunders, sprawled out on a chair in the corner of a room. The cover speaks of the same lonely desperation that permeates the album as a whole. So Alone is a tragically beautiful punk masterpiece. An original copy of the album can run you about $50. Thankfully, So Alone has been repressed recently on barf splatter color vinyl and will run you about $30.
[really_simple_share]