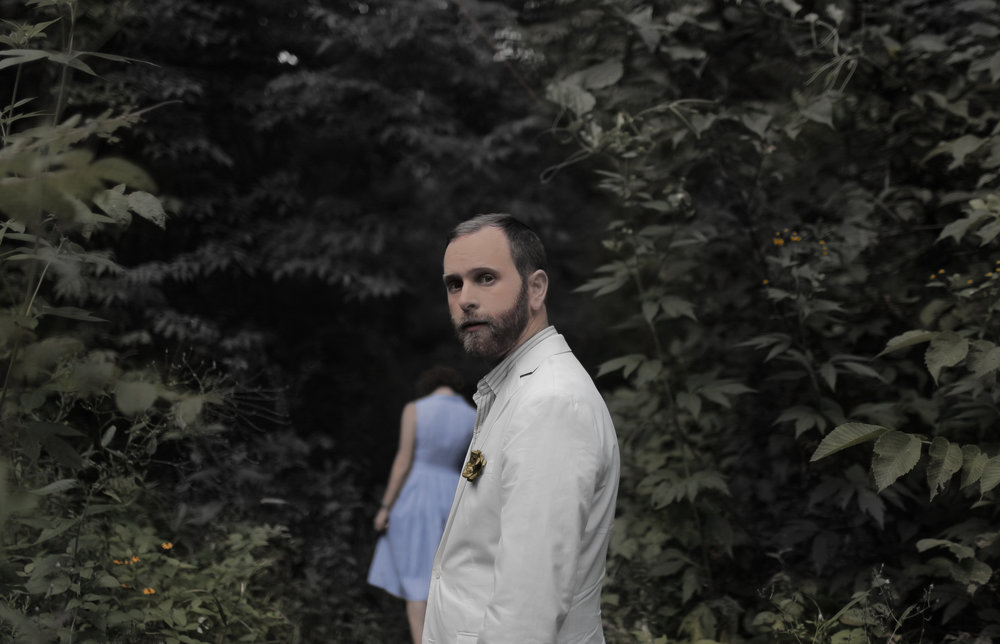 Kevin Andrew Prchal is the Get It On Vinyl featured Fresh Wax artist. We sat down with Kevin to learn more about his musical style, influences and a his new album, Love & Summer.
GIOV: Tell us a little about yourself.
Kevin: Yeah, what can I say really? The record that we have coming out this summer is called Love and Summer. It is my 3rd full length record. I started playing guitar when I was in 7th grade, I wanted to learn Green Day's Dookie from start to finish. I started taking lessons and from there I created my own path, my own journey. First, just playing around with the guitar and next forming fully formed ideas.
GIOV: If someone said what kind of music do you play, what would you say?
Kevin: You know it's funny because I never like to explain that. I think I'm kind of all across the Americana spectrum. I think on all my records you will pieces of folk, country, blues, it's kind of all over.
GIOV: Who are some of your biggest influences?
Kevin: I have to say that my all-time favorite is Tom Waits. That's been steady now for about 6-7 years. Those influences have changed and shaped me in so many ways over the years. Like I said earlier, I liked Green Day and a lot of punk rock. That punk rock energy and spirit kind of translated into a lot of politically minded music. I think that kind of energy is what turned me onto folk music. From there it turned me onto more country stuff like Johnny Cash, Chris Kristofferson….just a lot of different influences.
GIOV: Tell us about your new record!
Kevin: Yeah, the new record is called "Love & Summer." I just wanted to have fun with this one. My last record that I made, Sorrow Sings, was kind of my way of getting through some hard times in my life.  I kind of wanted this record to be a sequel of sorts. My way of coming out of that, and I wanted it to be celebratory, fun, lively. I wanted it to have mistakes in it. This is the first record that I've done where we all, the band and I, played live together in a room, singing live together in the room as well. We did the whole thing in 2 days. We had 1 day where we did a couple changes. I think that the energy, that spirit, is on the record and in the songs.
GIOV: That's a pretty quick time to record a record in, just a couple of days.
Kevin: We just rehearsed our asses off! There was a lot of pre-production. We got to get together a couple nights a week for a couple of months and just worked out every little kink. We wanted to make sure there was no time wasted in the studio. We had the songs down, and we just got right in there and we just knocked them out! I think that we did like two or three takes per song and just kept the best take.
GIOV: You're putting out your new album on vinyl. Is that a first, or are your other releases available on wax as well?
Kevin:  My previous album is available on vinyl, but the first one is not. I've been e-mailing with the company and the printing is underway!
GIOV: Why was that important to you to put your record out on vinyl?
Kevin: Vinyl is my preferred listening experience as a music fan. Vinyl challenges you to really sit down and experience a work of art, or a full record from start to finish.
GIOV: Are there any songs on this album that really stand out for you, on a personal level?
Kevin: There's a little bit of a personal attachment in every sing one. There's a song called "Back to the Earth," the last song on the record. That one really resonates with me. It's a story about a man whose dying. People listen to it and think that it's me, but I'm fine! No Worries! I think that the way that the story came together, the song came together melodically, lyrically. It's just one of those things where I walked away from it and felt really proud of it. That it's a good product. A funny story with that song, a couple weeks ago I went to go see the movie Logan.  I saw it by myself, and it had a devastating ending. When I left, I went out to my car and looked at my phone, checked my e-mail, and I saw that the guy that had recorded string arrangement on top of my song said hey here's what I came up with, take a listen. I hit play in my car, and still feeling the heart wrenching ending of Logan, I just sat there in my car crying. So, listening to that arrangement combined with Logan, that song has a whole new meaning to me now.
GIOV: What's next for you? Are you going to go on tour, or stay close to home?
Kevin: I'm going to stay close to home. The next step is to get this album out there and let people discover it in whatever ways they. Really my biggest thing is just moving on to the next project. That's the whole heart of this and the whole reason that I do it.
GIOV: When is the release date for the record?
Kevin: Digitally June 30. You can pre-order the vinyl now.