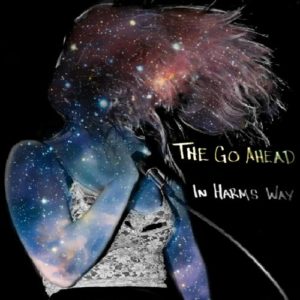 Fronted by Kyna Wise, daughter of Ray Wise ("Twin Peaks"), The Go Ahead is definitely finding its stride. The seven years plus band has always had a funky delicious blend of rock 'n' soul, but after being together so long, their synchronicity is as vibrant and beautiful as a freshly blooming flower after the rain. Their latest release In Harm's Way truly establishes their knack for capturing a mood and riding that wave of feelings into lyrical finesse.
The album's title is a reference to the band's childhood friend, Jon Harms, who died this past year. While the album honors him, it is by no means a sad, melancholy experience. Every song on the six-track EP is a celebration of life, a delightful romp through the members' mindscapes, surveying their hopes, dreams and experiences. Kyna has a wonderfully fluid voice that flows like a river through every nook and cranny of the song. Every tune is made better by her masterful vocals, especially on "Coastline" and "On My Side." Unlike a lot of today's pop music, it's upbeat and engaging, reminiscent of 90s Alanis Morissett meets The Cranberries meets Phantom Planet. This Bay area band's sound is coastal, breezy and stripped-down West Coast vibe.
In Harm's Way dropped on December 12 and this small package offers big sounds. The Go Ahead is an undiscovered gem with a charismatic sound and style. They're a nice mix of 90s coffeehouse rock and current-day liberation. Be sure to go ahead and get their latest EP.
-Sonya Alexander