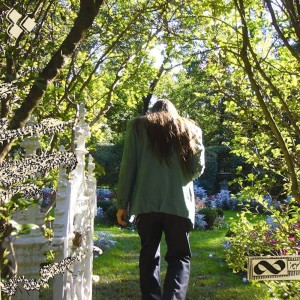 I'm a pretty simple guy. I'd love to tell you I know all about music, minor chords, the complexity of bass lines, or the precise timing of a phenomenal drummer, but I can't. I know what I like, and I like music that is rough around the edges. I like music that shakes your bowels when you get too close to the speaker. I love Iggy and The Stooges. That makes sense with everything I've said, but I'm so simple that all someone has to do is compare a band to The Stooges, and I'll at least check it out. That was the case with the band Endless Boogie when I read a small write up about them in Spin magazine seven or eight years ago. And like a fucking lemming, I spent days scouring record stores to find a copy of their first major release, Focus Level.
The ironic part of the comparison to the Stooges is that Endless Boogie definitely has a Stooges vibe, but they are miles away from being a punk band. Well, that's not entirely true. Their DYI spirit is right at the heart of punk. Like the Stooges, the music is raw but with some touches of psychedilic. The band is woven with the threads of a demented jam band covering a Howlin' Wolf song. Top Dollar, the lead singer, has a voice that is rough, ragged, and soaked in whiskey. If Iggy and the Stooges formed a Canned Heat cover band and got a raving Captain Beefheart in front of the microphone to growl out the lyrics, you'd have something close to Endless Boogie.
The band's history is charming in its own right as well. They started out as an old man hobby. I say this, and even I conjure up pictures of Eric Clapton-esq, neck beared dads playing a cover of "Black Betty" in the garage while their kids cringe with embarrassment, but these guys would kick that dad rock band's ass. These guys are brutally tough. I'd pit them against any Maroon 5 band out there in a celebrity death match, and Endless Boogie would play a seventeen-minute guitar fueled jam on top of their smoldering carcasses. This is important, so listen. We live in a world without guitar heroes. Yeah, we have guys like Dragonforce with their technical proficiency, but I have never been so bored with guys who can clearly play the hell out of their instruments. John Frusciante has quite the Red Hot Chili Peppers, so he's back to his solo esoteric noise. I know I'm missing your current favorite guitar player (and I swear to God, if you say John Mayer, and you're not a mom, I will reach through this computer and punch you), but I'm not here to shit on other guitar players. Hell, the guys in Endless Boogie aren't even phenomenal guitar players, but they are always interesting and fiery in their noodling. This is music that grabs you by the ears and tells you to pay attention.
Endless Boogie is a band I'm constantly talking about. Being a record snob, everyone wants to know what bands I follow. Endless Boogie tops the list. I've never had anyone not like the band. I'm not saying Endless Boogie will conquer the world or be the next teen sensation, but if the world was a better place, they would. When Focus Level kicks off with "Smoking Figs in the Backyard" you'll feel the power of the band. The heavy repetitive guitar groove sets in and the jam kicks you in the teeth. Yeah, whatever the hell Top Dollar says before the track kicks off is incomprehensible as if it were spoken by Fat Albert's Mushmouth after smoking two packs a day for the past twenty years. Let the guttural howls take you in and pray at the alter of the jam. "Bad River" opens with the lines "I wonder why the paperboy don't come around here no more?" Hell boys, the atmospheric swamp groove of "Bad River" should answer your question. You scare the hell out of the paperboy. "Gimmie the Awesome" has a repetitive slow build of a Junior Kimbrough song but only if Kimbrough plugged into an amp he got from the devil at the crossroads.
You'll listen to Endless Boogie, and you can spot the influences. They're not writing a new chapter, but their putting one hell of a spin on a tale that's already been told. The band looks like they smell like stale bongwater from the basement of a record collector. It's the band's charm. If Dr. Teeth and the Electric Mayhem came to life and grew a pair of balls, they'd be something like Endless Boogie. I mean that as a complement. Even more, they seem like nice guys. I once ordered an Endless Boogie record on eBay, and it turned out to be from lead singer, Top Dollar. He was cool enough to sign my LP and let me ask questions about the band. Guys like that, guys who want to build a fan base, they deserve your patronage. Endless Boogie has at least three albums on No Quarter records as well as a handful of EPs and other recordings out there. Some of the indie releases are pricey, so they may only be for serious collectors. Start with Focus Level, the band's first album for No Quarter. It'll help you build up to the other albums. Focus Level is a double album of face melting, gut punching rock. A new copy of Focus Level will cost your approximately thirty dollars.