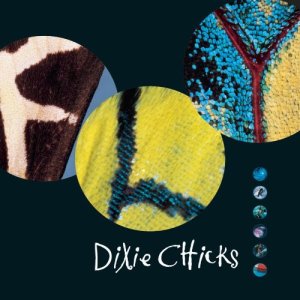 Recently, a reader challenged my reviews. Is Joy's Jams really about revisiting an album and sharing what it means to me, or is it simply just reviewing an old album? I prefer to keep things on the surface and don't like to show many people the layers that can peel away. However, I am accepting the challenge and revisiting the Dixie Chicks Fly album because it brings back many crazy memories of my mid-twenties, yet seems very relevant as I approach my late thirties.
The album starts out with "Ready to Run." At the time I picked up this album, I had already run out of one engagement and was well on my way out of my second. I listened to the songs of freedom and love lost and could relate to every single one.
After the breakup of my second engagement, I played "Without You," "Hello Mr. Heartache" and "Cold Day in July" over and over, dwelling on my broken heart. Looking back, he may have been the one to end the relationship but I was the one who drove him away. As time went on, I related more to "Let Him Fly" and "Don't Waste Your Heart." I realized the relationship wasn't healthy and both of us needed out in order to flourish.
Back in the day, I took "Goodbye Earl" at face value about a girl giving a wife-beater exactly what he deserved. Today, I hear a song about true friendship. The song reminds me of fun nights singing karaoke with all my single girlfriends and it represents their diehard friendships. While they may be married with children or live miles away, I know I can count on them no matter what.
The singles on Fly are still heard today on the radio and at every karaoke bar in the country. However, listening to the entire album takes the focus off the women-scorned lyrics and showcases the musical talent of sisters Emily Robinson and Martie Seidel. The harmonies added by Robinson and Seidel help balance the occasionally grating voice of Natalie Maines. Whether you love or hate the Dixie Chicks, you can't deny the sisters' ability to play multiple instruments and beautifully blend bluegrass, country, pop and rock. The absence of Maines in the sisters' side project The Courtyard Hounds is why I like that band better than the Chicks trio. However, I can't help but play the air banjo or air fiddle while "rocking" out to Fly. It's no wonder the trio kicked out mega hits in the late 90s and early 2000s.
Listening to the entire album from start to finish, I realize Maines' voice irritates me and the country twang is a little much for my rock soul. But the lyrics still resonate. After being married for seven years, the album reminds me of the good and bad parts of being single. While I would like to take another turn on the "Sin Wagon," I don't miss the heartache that comes from losing a relationship you worked so hard to build. Today, I still am a bit of "wild thing [whose] got a soul that won't settle on one thing." But I now realize that the freedom I found from running away from past commitments has nothing to do with running away from love today. Now my soul is focused on finding ways to fulfill what others may see as my already full life. Maybe that's why I like going to so many concerts. For those brief few hours I feel freedom from real life.
Joy's Jams Scale (Click here to see a description)
Nostalgia –
Air Guitar –
Sing Along –