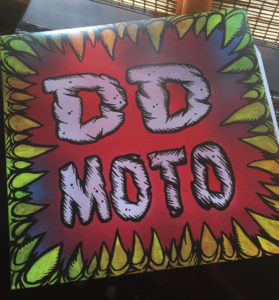 So much music today is just too damn clean. With the advent of digital recording, multi-tracking, and digital instrumentation, music has reached what many wrongly perceive as "perfection."
There is not room for such bullshit in garage rock. Garage rock is supposed to be dirty. You are supposed to heard fingers sliding to a chord change. The vocal cracks are kept intact. The missed or late changes only add to the flavor of the sound. It's raw. It's honest, and it stands as one of the only authentic sounds left in music today.
DD Moto, the self-titled album from the Kent, OH three piece, is garage rock album as authentic as they come. While there are elements of punk, especially in lead singer Jay Liedel's three-chord style and vocal delivery, the sound is quintessential to the garage rock genre.
The album is a quick listen, with only two tracks cracking the four-minute mark, but has plenty to offer in scope. The lead track, "Ginger Ale" is a great blend of three chord punk with heavily saturated vocals and a healthy injection of garage rock. Liedel delivers cleaner vocals in addition to plenty of throat scarring howls on "Hello, I Have a Dress." "Radio" is more technical in guitar work and lyrically simple. The single take vibe of the recording really shines on this track.
Some tracks have a great straightforward jam session vibe. "Teens" opens with a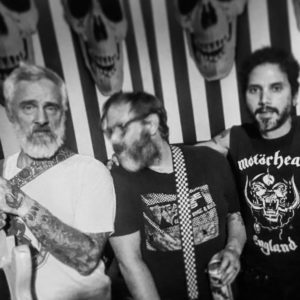 plodding bass melody and "Dead Alone" displays a darker tone with repetitive lyrics and a great build-up.
One thing that stands out about DD Moto is that the entire album sounds like it could have been recorded in a basement. If fact, it was, in a single day! With the idea of creating a record that was "honest" and didn't sound too clean, DD Moto partnered with 31 Pumpkins Recordings who recorded the album on vintage analog equipment. The live sound is kept intact, with the instruments bleeding through the different microphones. You can hear the sound reverberating over the wood paneled walls and sheetrock. It's the same sound that infects a younger brother to sneak down the stairs and hear his brothers band banging out songs from jam sessions, improvised lyrics and raw passion.
You can pick up a copy on black vinyl here. You can read more about the recording process on the 31 Pumpkins Recordings website.