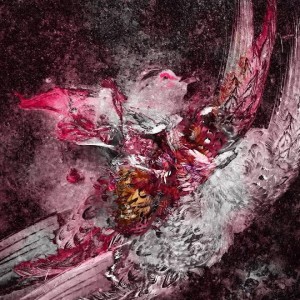 Call Annalibera anything you like. Call them rock, pop, shoegaze, chamber rock, whatever. Certainly somewhere in their debut album, Nevermind I Love You, you are bound to find influence. However no matter what you label their music, make sure you use other metaphors like original, unique, and spectacular.
While the album is a quick listen, there is some amazing energies that pour out of these eight tracks. The album opens with "Moving Song." There is a beautiful serenity of the chorus, reminiscent of The Polyphonic Spree's Together Were Heavy. Lead singer and keys player Anna Gebhardt's vocals are airy and operatic with enough attitude to reach beyond her classical training. The layers grow exponentially to the end, become even more beautiful.
Her vocals shine again on "Battle World" combined with a driving rhythm and excellent guitar work courtesy of Ryan Stier.
Effortlessly pushing her vocal range, Gebhardt's changes gears and octaves on "Black Cat White Cat." Stier takes over on vocals as well as digging in on some crunchy guitar chops on "Clouds."
The best track of the album is "Mountain," changing energies and feel before electrifying all the senses with a jolt of raw power at the conclusion. It's a short lived rush that is exhilarating.
If you want something new and amazing, make sure to pick up Nevermind I Love You out on vinyl March 24th.