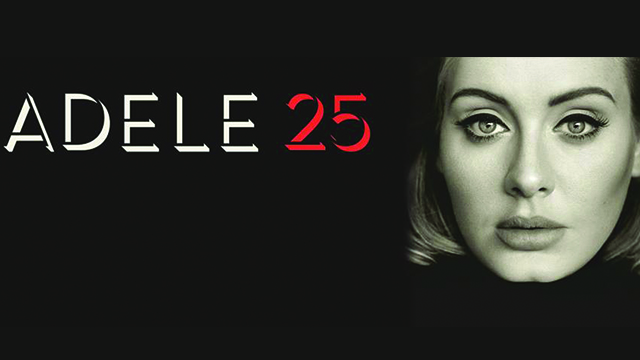 I am getting to this blog a few days late. By now the press has started to die down over the "shocking" announcement that perhaps the most anticipated album of the year, Adele's 25 would not be available on streaming platforms.
Was this really a surprise? Adele's label XL recordings has been withholding most of the songstress catalog since her monumental smash 21.
However that was years ago, and many argue that the times have changed. Streaming is dominant. There is no denying that fact streaming owns the music consumption market. So why in the years leading up to 25 has the label not changed course? People want to know why the label would not want to suck every last dollar out of this goldmine. Wouldn't they want every possible cent? Yes, yes they do, and that is exactly why they are withholding it.
Yes, this has been done before. The droves of freeloading music leeches are crying foul, much like they did when Taylor Swift's label, Big Machine Records made a similar move last year. The blog critics and new age commentators are shelving their reviews, as if their lack of press will somehow diminish sales. Some are even celebrating the fact that the album leaked early, and they didn't care about the streaming, considering they were cooler than all the other kids and stole it, as if they were the first to illegally download.
So while so many are bitching about the "forced sale," Adele and company are drying their tears with cold hard cash.
XL Recordings, and the many, many independent labels following a similar formula, have figured out the answer to the digital music dilemma that has plagued the industry for nearly two decades. How does music make money when it's available everywhere for free? When streaming became dominant with its anemic royalty rates, they took the move they should have done from day one. They took control of their catalog.
It was a move that many labels should have done long ago. While they were searching for how to make a decent living in the streaming dominated marketplace, they should have acknowledged it was bankrupt. There is never any money in a company that gives away its product for free. Offering your music for free on a hundred different platforms still accounts to zero. Furthermore, with the tens millions of plays required for any moderate royalty payments, most labels simply would never collect any income on their catalog. The situation only worsens when the industry is catering to the major labels.
So just as they did with her last release, XL Recordings is keeping a tight leash on 25 and making the album only available on paid physical and digital platforms. In what is another positive move, the label made the LP available the same days the CD, avoiding the dreaded vinyl delay that usually accompanies new releases. It's a good move and one more should follow.
Are we arguing that labels should pull their entire catalogs from streaming services? Of course not. Streaming has its place, this is something we have argued many times before. However an entire labels catalog, an artist's life work, and an immeasurable amount of intellectual property should not give away for free. Even Adele's biggest hit, "Rolling in the Deep" is available on most platforms, something that rocked her last album into record setting sales. That is what radio is supposed to do, serve as a promotional tool so people actually buy the music.
For those who argue that this move will somehow hinder sales, we suggest looking at the similar move made with Taylor Swift's 1989. Following a similar formula, the album went on to be the biggest selling CD, digital download, and vinyl LP of the year. The formula will work again. You can take that to the same bank where Adele will be cashing her big well deserved checks.